When I was a little girl, I remember my 89 year old great grandmother saying, "plants don't grow at the grocery store." So my grandpa helped me plant a garden and I diligently watered it. Now I say these exact words to my children.
We live in a rather old house, and unfortunately the lead count is very high in our dirt.  So we have decided to grow our garden in pots. I made sure my children were 100 percent involved. They picked the colorful pots and the type of plants they wanted to grow. This hands on activity will allow them to see the life cycle of a plant, eat the fruits of their labor, and learn to appreciate nature.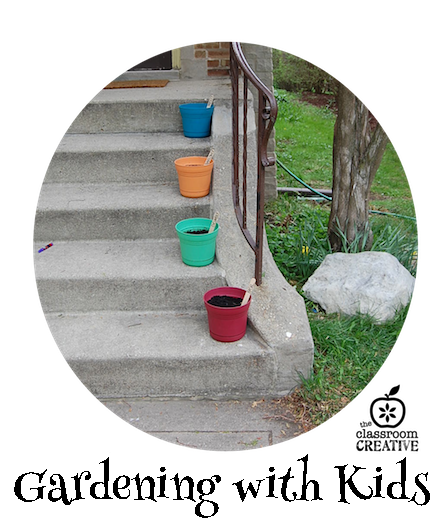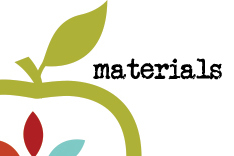 pots

seeds

tongue depressors

dirt 

hand shovel

water

permanent

 marker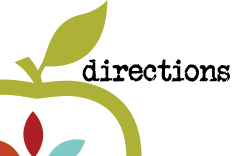 On each tongue depressor write the name of the plant and on the back the color of the pot. Often I find that the tongue depressors magically get switched around or pulled out of the pot.
Fill the pots with dirt and add seeds.
This is the perfect time to talk about the life cycle of a plant, how it starts as a seed, then sprout and so on. If you have older kids this activity is a great lesson.
Water the plants and talk about what a flower needs to survive. Check out this activity for ideas!
Set a watering schedule for your children.
Watch your plants grow!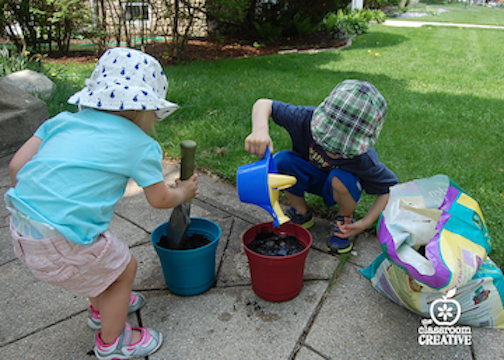 My children had fun filling the pots with dirt, sprinkling the seeds in, and then watering them. Here you can see how we used tongue depressor as labels. I will update this post once they sprout!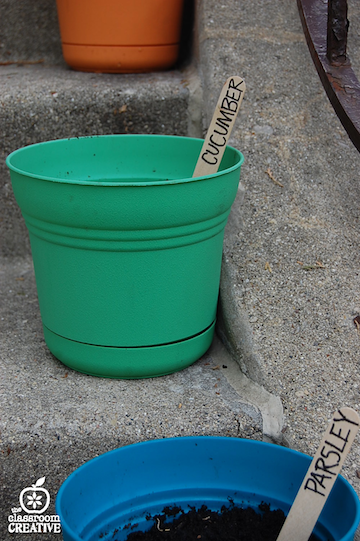 Come check out our spring lesson ideas!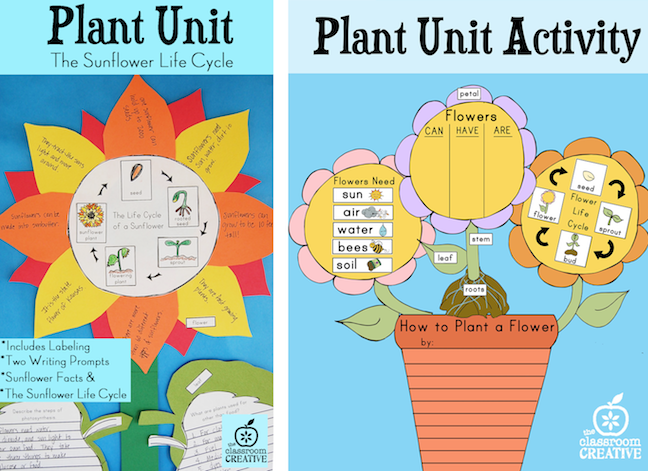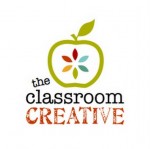 Stay connected with us at The Classroom Creative:

Happy planting!

Karen
sharing@sunscholars & Tatertots&jello
This post my contain affiliate links to Amazon and links to our TpT shop.